AV Subaru 10th Street Entrance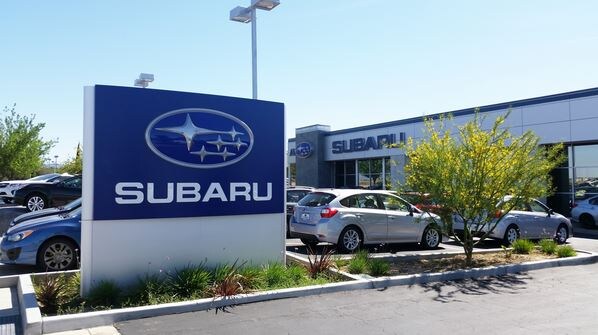 AV Subaru Offers a Family Dealership Buying Experience in Lancaster, CA
If you're in the market for a versatile, stylish, fun-to-drive, and safe new vehicle here in our Lancaster, CA area, look no further than our AV Subaru dealership. We offer an incredibly versatile range of new Subaru models, as well as a huge range of used cars, trucks, and SUVs as well, from a HUGE variety of automakers. And when you're shopping at our dealership, you'll never feel pressure, or on your own. We have an expert staff, who are also all members of our Antelope Valley, Valencia, Santa Clarita, Bakersfield and The Greater Los Angeles area community; meaning that they never just want to make a sale, they only want to help our valued customers find the best vehicle to suit their needs.
And not only will we help you find the absolutely perfect ride for your needs, we'll help you finance it in the most practical way for your needs as well. We offer great terms on traditional auto loans along with Subaru lease specials. Best of all, our service doesn't stop there either. Because not only can we supply you with a new car, our Subaru service center is expertly staffed, supplied with all factory-direct parts, and can keep your new car running that way for years to come.
To get your process started, you may either fill out our contact form, call us at 888-903-3134, or visit us at our dealership, located at 43243 10th St. West, Lancaster, CA.
AV Subaru Dealer - Photo Taken, June 2014